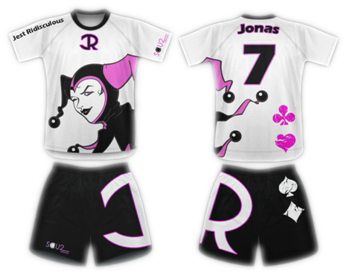 Sublimation is an innovative printing process on the whole shirt without restraint. The shirt maintains its performance and comfort. Thanks to sublimation, you can print every millimeter of your shirt, in any direction; use an infinite range of colours and shaded tones and even use photos.
All our sublimated shirts are 100% made in France, from the graphic design to the impression and packaging. We use high quality fabrics (DryClim Optinium technology) and work with French companies who are leaders in the sports sector. This collaboration results in the most beautiful shirts.
Design help: Rely on us to make your ideas come true
Our creators, who are highly trained in sublimation techniques, can also make any shirt you wish based on any element you may give us, be it a model, photo, a palette of colours you would like to integrate, the logo you want to insert. Our graphic designers will make a personalized shirt without any extra cost, and you will get it delivered just as you had imagined it.
Or you may simply choose from the creations on our site, and we will adapt it to your colours and logos: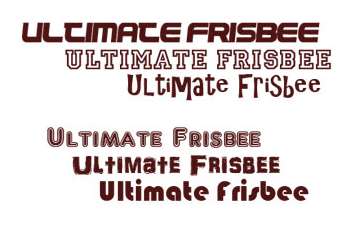 You create your own design
You can create your own designs, but they must be presented like on our models. In order to do this, download our template for Photoshop or Illustrator. ( certains files are heavy and may take time to download)
Sending in .PSD (Photoshop) format : The design files must be send in high resolution.
Sending in .AI ou .EPS (Illustrator) format : The design must be traced and enhanced. Each effect or form must be traced, then pixellised
Don´t forget to save your creations. You will then be able to copy, modify or improve them any time and according to your needs.
If you need a specific colour, visit sbedirect.com to choose your colour from an infinite range of colours Pantone (PMS).
Play with the patterns and colours of your shirt. Let your imagination run free. Add thick lines, shadows. Remember to include personal touches which will make your shirt unique.
By creating you designs yourself, you acknowledge you are legally entitled to use them. SCU2 ULTIMATE is not responsible for obtaining licenses or permissions to print photos or illustrations you will submit.
>If you have any questions, doubts or technical problems, please don´t hesitate to contact us :contact@scu2-ultimate.com
For your names and numbers, you can download fonts from the following webpage : www.dafont.com
Delivery
Creating unique shirts takes more time than mass production. Besides, sublimation is a process that requires time, and this may be variable. It usually takes 6 to 8 weeks from finalizing the design to payment and dispatching.
Please bear these times in mind when placing your order to make sure you get your delivery when needed.
We will always do our best to comply with these deadlines.
Placing an order
Minimum order
The first order must be for 14 shirts minimum. The following orders are possible for minimum one product.
First step
Send us your designs via e-mail so we can submit you your model to : contact@scu2-ultimate.com
Second step :
NFill in and send us the order form with the following information: size, gender, name and numbers which must be printed on the shirts. Download here the order form.
Many sizes are available for our jerseys and shorts. Very simply consult our sizing chart here.
Third step :
We will register your order and send you a proof of your future sublimated shirt together with the invoice.
Fourth step:
Please confirm the proof and send us your payment. Once we receive your e-mail confirmation and payment we will proceed to production. All these steps are necessary in order to optimize the processing of your order.
Please do not hesitate to contact us for any further information.
The Scu2Ultimate team.